Learn about our surroundings
Learn about ourselves, Create our own future
Learn about our surroundings
Learn about ourselves, Create our own future
Our Actions Matter
Each of us, no matter how old or young, make choices and actions every day. Our choices and actions form our individuality and help create meaningful connections to the communities around us. At Future Me Future Us (FMFU), children are immersed in a creative, hands-on environment where they will discover the world in a new light. FMFU is about reimagining our future selves and future society. Children will learn about individuality and their own ability to create a better world. FMFU simply acts as a guide for young world-builders.
Modern Curriculum for a Rapidly Changing World
For our children to understand and thrive in this rapidly changing world, our curriculum must reflect reality. At FMFU, we focus not just on the material you learn and how to apply that knowledge, but also the individual process of learning itself. Children will become more curious, expressive, and communicative in their everyday lives, leading to a higher capacity to learn about the world and succeed.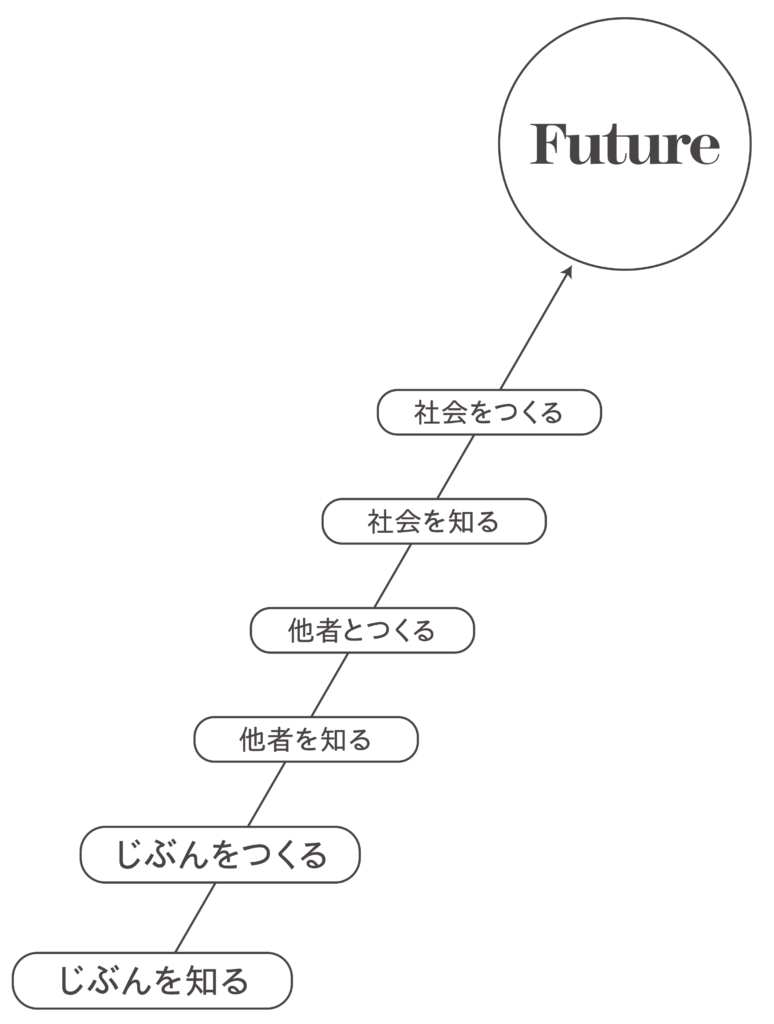 Creating the best environment for our children to succeed
Creating the best environment for our children to succeed
At Grandir, our hands-on, cross-curricular English school, we have built an interactive environment where children learn to think critically to solve problems and improve our society. FMFU has all the same core values of individuality and problem solving development as Grandir, while providing a more personalized learning experience.
In order to thrive in the modern world, children will learn how to adapt to new environments and situations within a bilingual frame. They will acquire their own understanding of the world and their surroundings, developing an intrinsic sense of curiosity to question and dive deeper. Their curiosity will extend beyond the classroom as they become life-long learners.
At Future Me, Future Us, our children are challenged to their fullest potential in a creative, stimulating and supportive learning environment
At Future Me, Future Us, our children are challenged to their fullest potential in a creative, stimulating and supportive learning environment
Future Me, Future Us teaches about a wide rage of topics related to human development, as well as those not takes up in kindergarten nor taught in typical elementary schools.
It takes time to know your own ambition, your uniqueness, and your strengths, but learning about these aspects of yourself will lead to a deeper understanding of yourself and how you can contribute to the world around you.
A theme is selected from these six genres:「Economics」「Psychology」「Art」「Social studies」「Environmental studies」「Communication」.
Children learn extensively about the topic and spend a few weeks on one project. The project does not have any limitations, and the amount of time spent on each project is determined by the children's passion and curiousity to learn about the topic.
Our children collaborate with professionals in the industry to learn about the topic, satiate their curiousity about the issues that arise, and devise solutions to solve potential problems.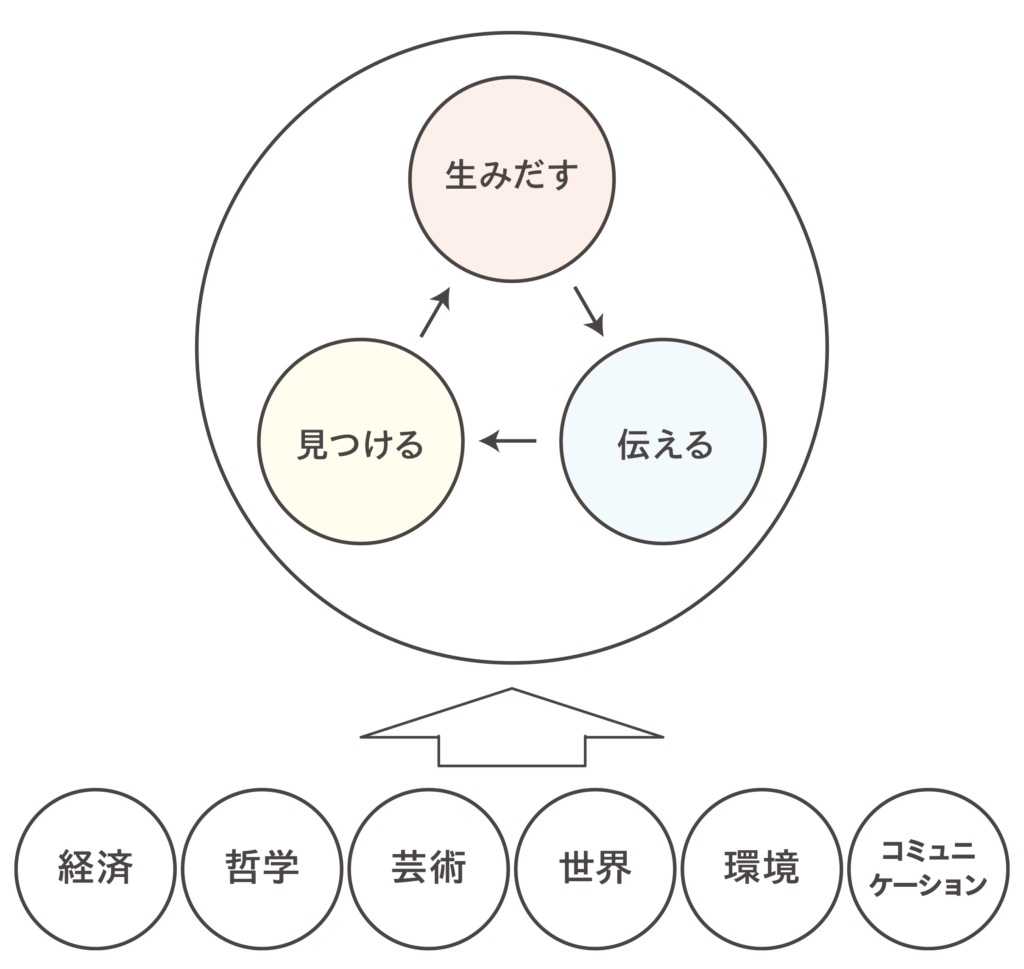 ◎The ability to succeed/achieve/connect
◎Put to use the knowledge learned at school
◎Learn about ourselves, and learn to love ourselves and our surroundings
◎Develop positive mindsets about differences, and learn to think outside the box to solve issues
Maximize our true potential
A mindset that welcomes challenges
Maximize our true potential
A mindset that welcomes challenges
At Future Me, Future Us, our methods focus on ways to liberate and train our children's minds to solve problems and to be creative. At the same time, we are constantly researching ways to teach and challenge our youths to learn about themselves and how they can solve real-world issues.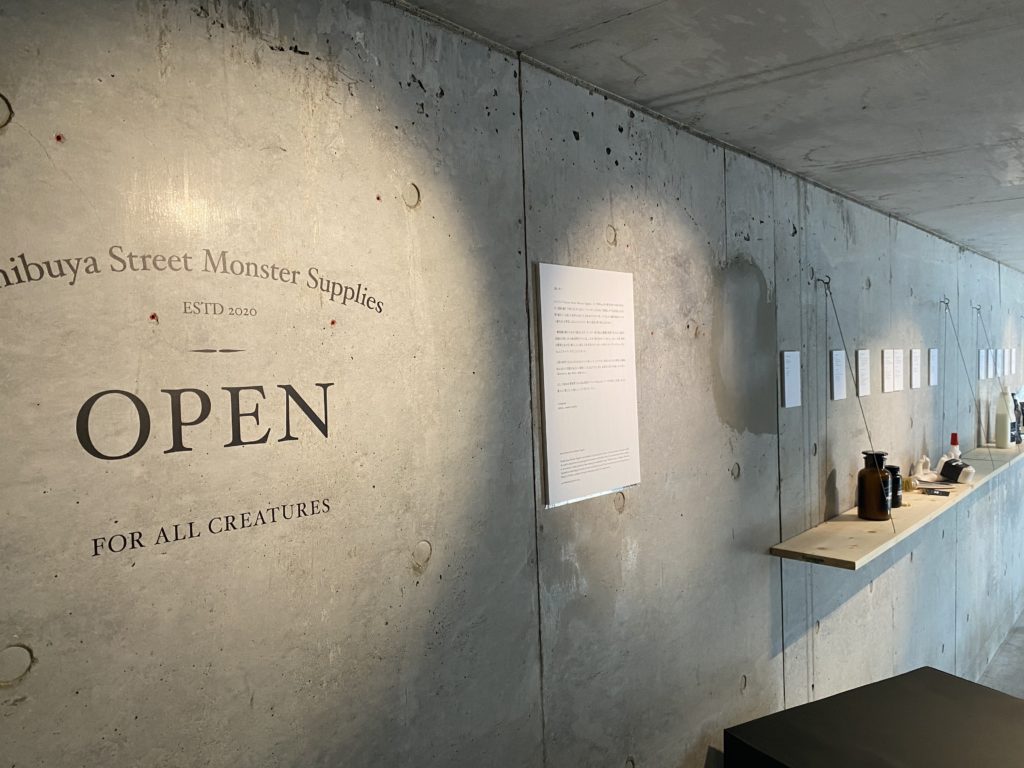 Future Me, Future Us, managed by Grandir Co., Ltd, developed "Real project" in which children select a topic to research and challenge themselves to find the solutions or answers to their questions. In our most recent project, we collaborated with "Hoxton Street Monster Suppplies", a strange shop in London that develops and sells " goods for the living, dead and undead", or more simply put,
"products for monsters". In reality, the makers of these products are children. An organization called
"ministry of stories" opened this store to bring out children's imagination. With our "real project", we collaborate with this organization and recently lauched a pop-up exhibition in Shibuya. We plan to collaborate more with organizations worldwide, alongside professionals to turn this experience into a learning opportunity for both children and adults.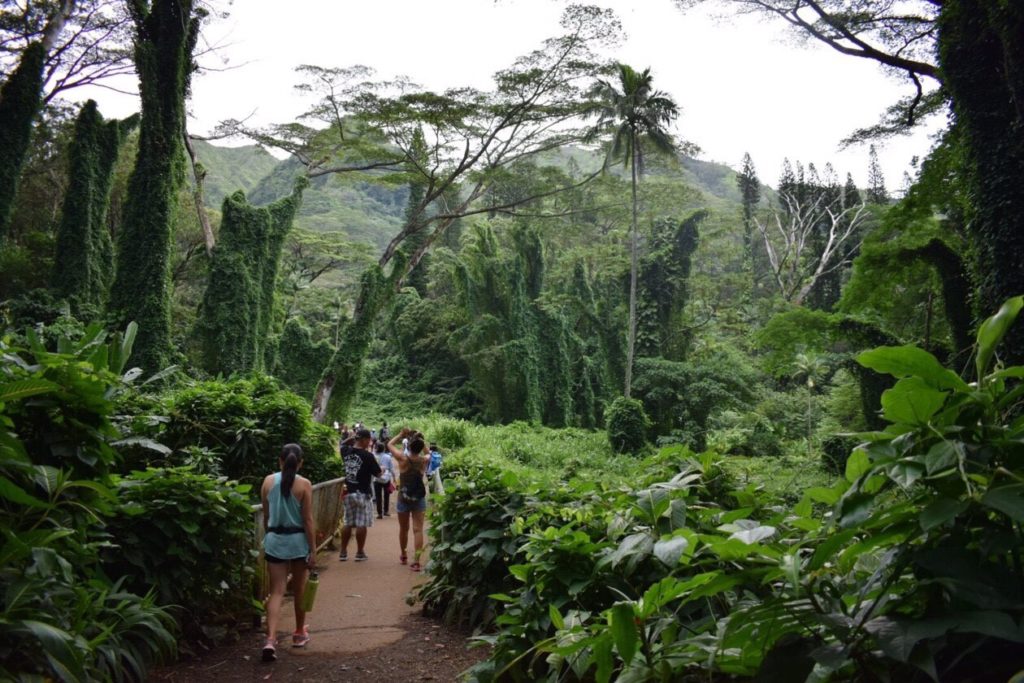 In our Hawaii program, children learn from world-class professionals in the chosen field, as well as socialize with local chidren to solve SDG problems. The learning experience here cannot be gleamed from any environment in Japan nor anywhere else. Learning to think critically may be one of the most important skills that today's children will need to succeed in the future. Through our Hawaii program, we strive to build a foundation for critical thinking, by encouraging children to discover and explore their surroundings to solve sustainable environmental problems with their parents. Our immersive learning experience provides children with the foundation for their future success.
To find out more from our local office in Hawaii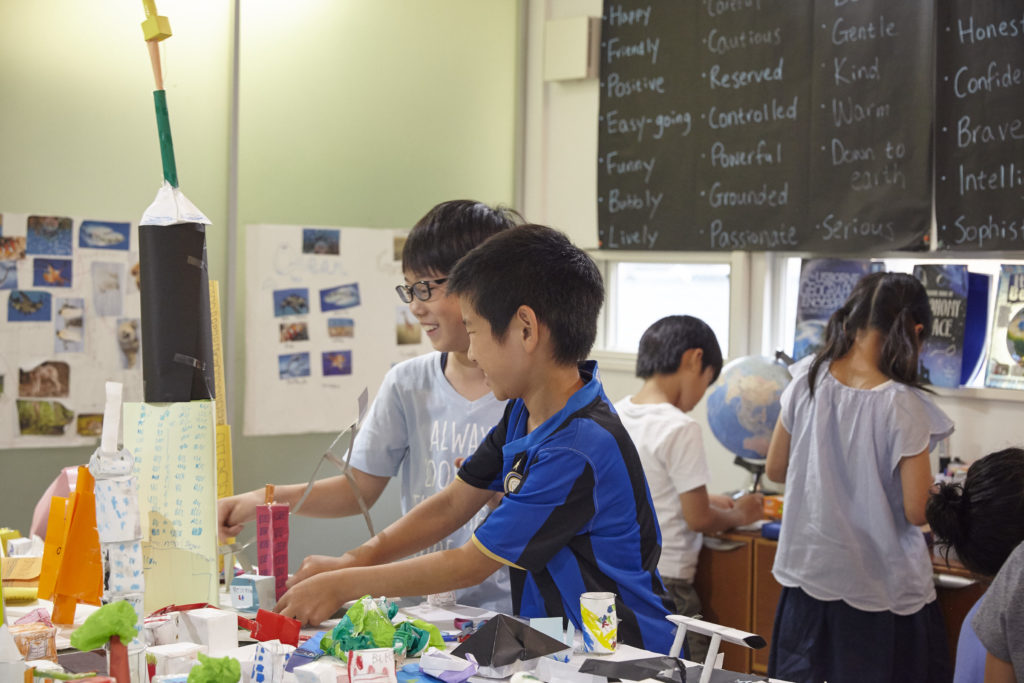 In our bilingual curriculum, we foster children's independence to be curious, expressive, and communicative through our hands-on project based learning. We provide tools not only for our children to succeed in their future, but also tools for their parents to guide them in their mutual success. Our children are challenged to their fullest potential in a creative, stimulating and supportive learning environment. In today's rapidly changing society, with so much often misleading information, children need to learn how to analyze and filter their thoughts to derive facts and ideas. Our curriculum gives children a safe and challenging environment to develop their emotional, social, and cognitive abilities to become world leaders.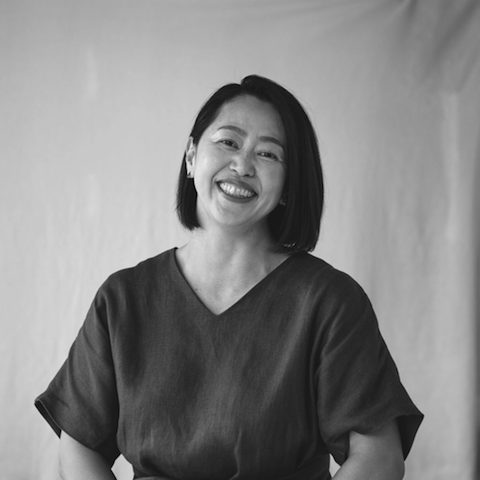 She lived in the United States and Canada while she was working in aviation. She then launched an international school in her mid-20s and worked as an assistant director in that school. She felt that early childhood education in Japan was lacking. So after engaging in the development of educational toys she became a representative of English language education and global education school in 2013 and opened Grandir. She is a certified child therapist, and recognized as an expert in food education and food therapy by the International Association of Food Sciences.
ADDRESS: 3F Grande Mita, 2-17-29 Mita, Minato-ku, Tokyo
ACCESS
By train
10 minute walk from "Shirokane-takanawa station" (exit 2, Tokyo Metro Line and Toei subway line)
8 minute walk from "Mita station" (exit 3, Toei Asakusa line)
11 minute walk from "Tamachi station" (JR Yamanote line)
By bus
2 minute walk from bus stop "Mita-gochome" on the Tokyu bus (東98) and the Toei bus (田87)
5 minute walk from bus stop "Sannohashi" on the Toei bus (都06)